1922 Hudson Super Six Page 2.
I have been looking for a set of running board cans for my older Hudson's.Click here for a page full of them.
Also looking for the Super Six Plane radiator cap ornament. Click here for pictures of two of them.
I thought the light mount brackets were the same from 1921 up to 26.
Silly me, I had 1924 mounts, and tried fitting them on the 22.
I had to use a come along to pull the fenders together trying to get it to fit.
I broke down and asked about this on the Yahoo news group, found out that they are different.
Below shows the difference.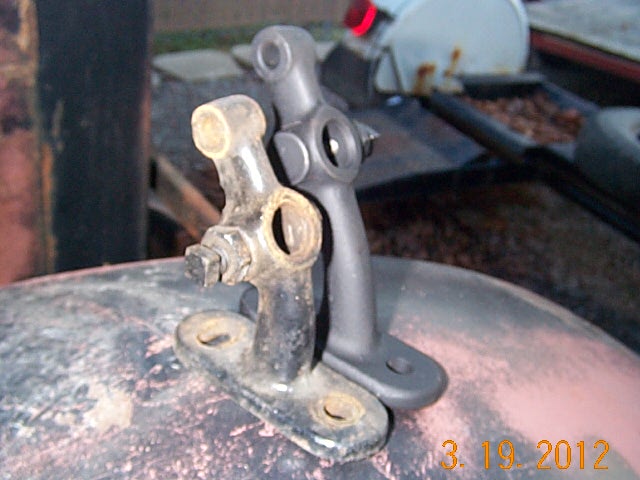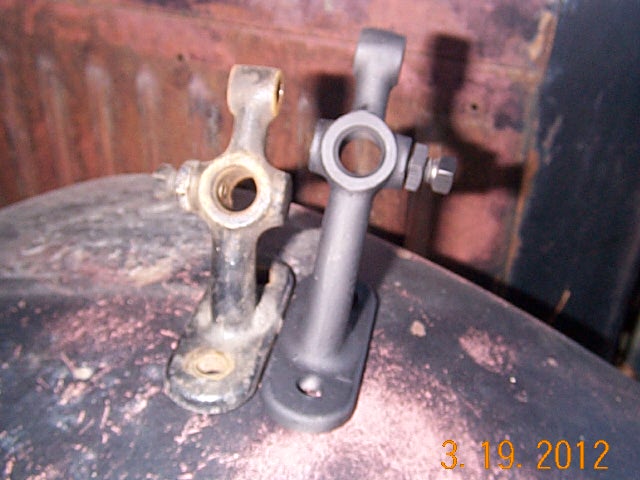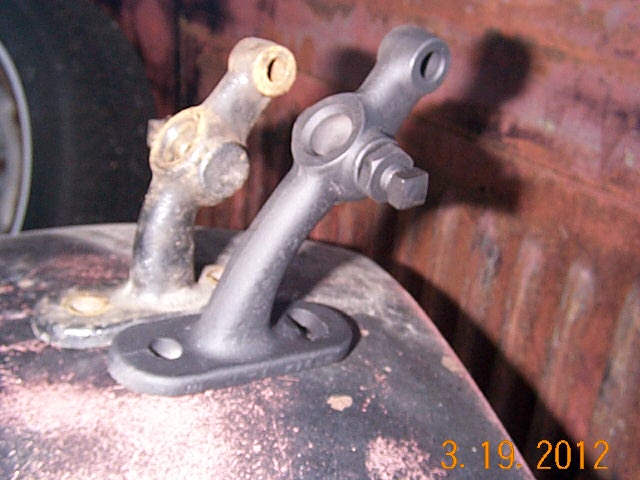 Original 1922 Montana License Plate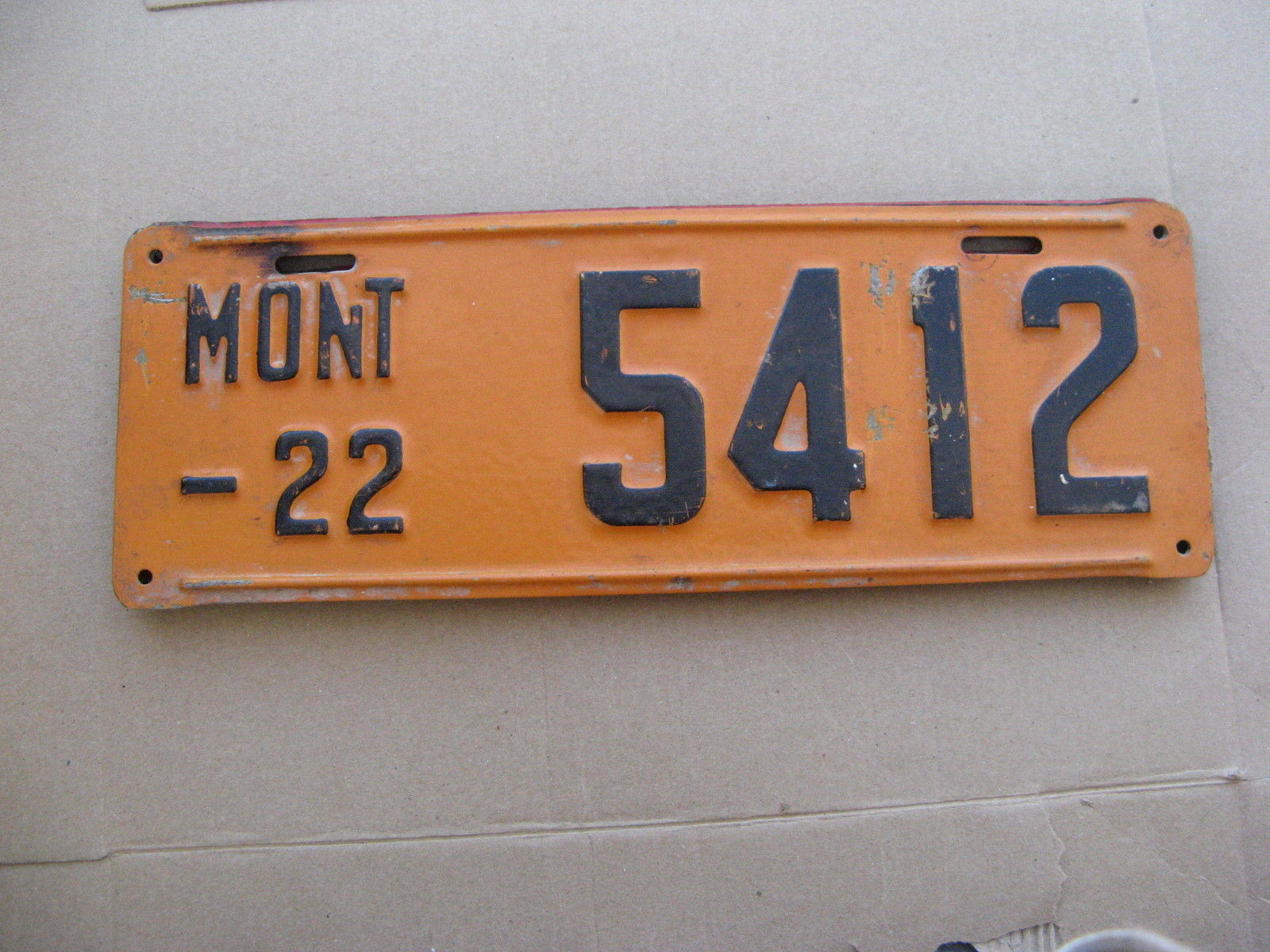 Some pictures of 1922 and 1923 Hudson's.
Back to Page 1 of 1922 Hudson.