5.5.05 update. I don't have any pictures but the Terra did make it to Great Falls Montana from Kalispell. 5 hours each way.
This is as close to the original as I could find for antenna. I mounted it on the passenger side as I have the spot light on the drivers side and it seemed to interfere..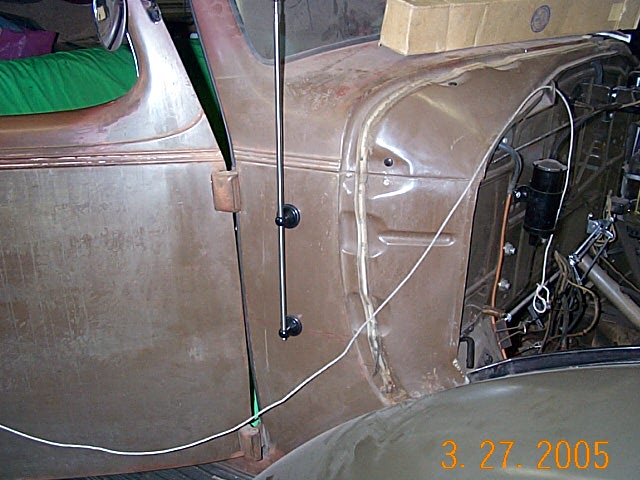 As of the date on the pictures the radio now works. I am missing the face plate, if you have one.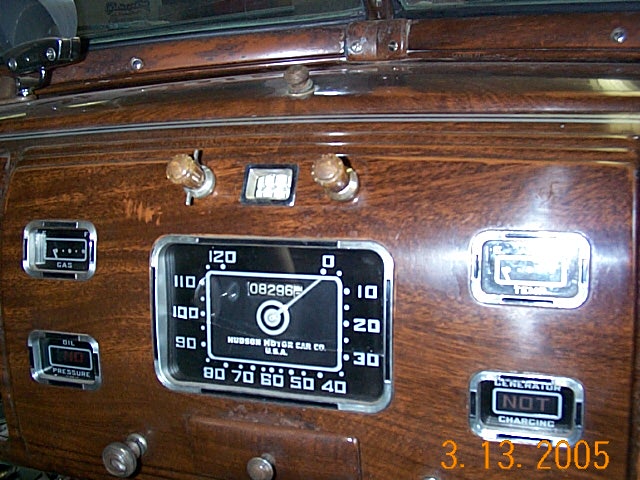 Most of the time was making the cables.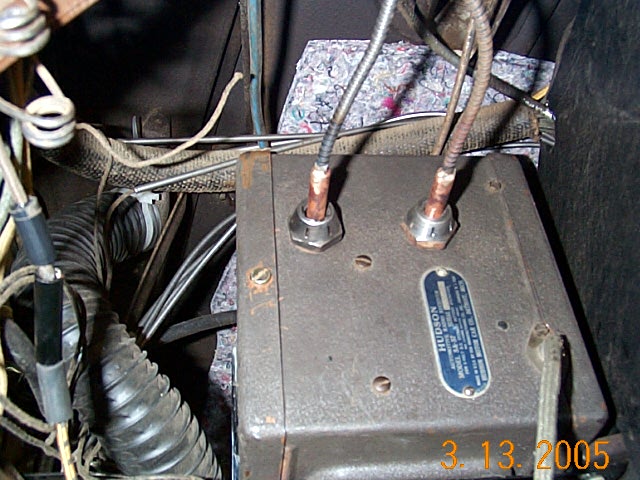 Looking through the panel in front of steering column.
This is a cool item I found at a local Antique store. It is a indicator for safety brake being on.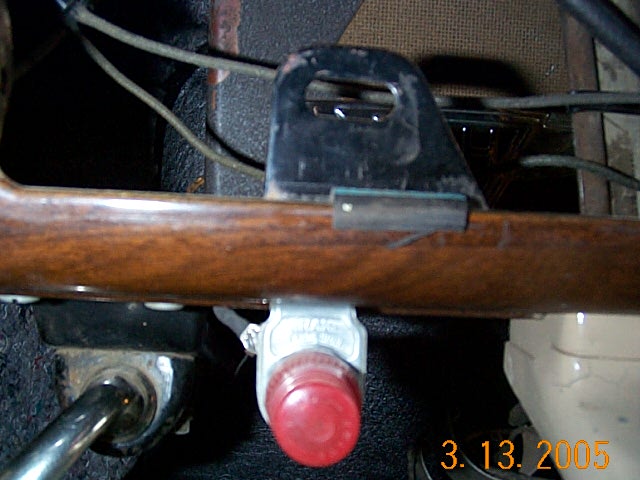 I got this Oil Eye from a guy in Sweden off Ebay.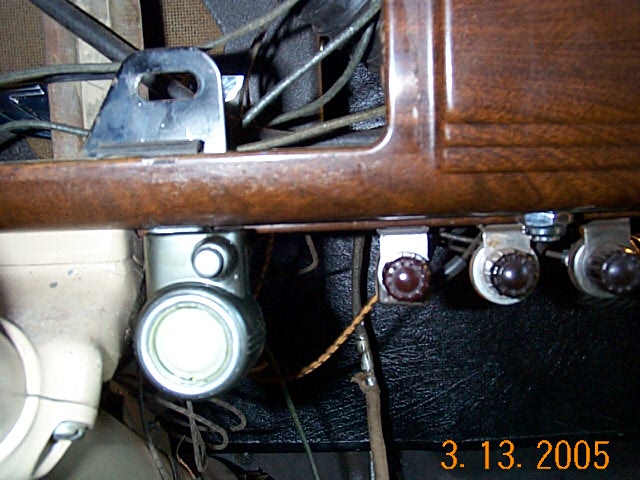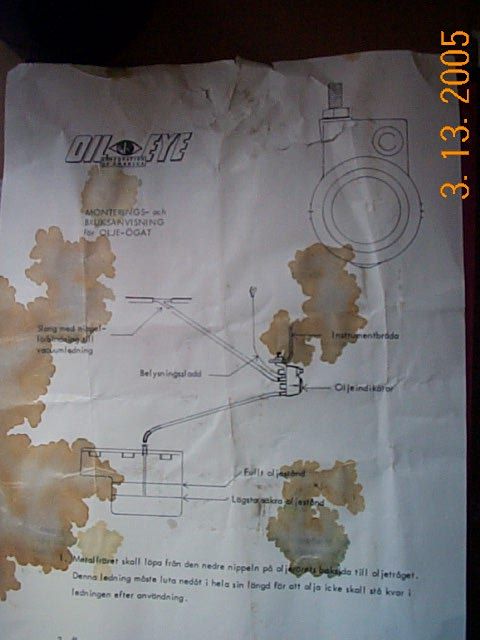 After crossing the pass in Idaho in a rain storm, middle of the night, cars in front, side and back, all passing me. I decided that a washer was in order.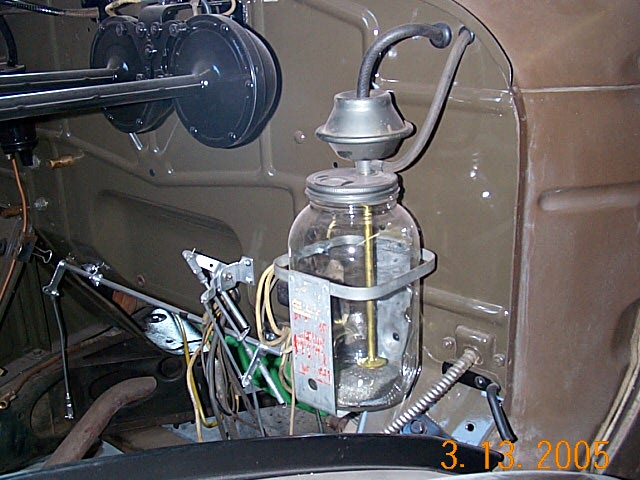 My steering wheel started to rub on the column top. (see the rub mark). I was going to change the bearing.
Well it is not what I am use to. What you see is a rubber bushing with a brass bushing in it.
So I pulled it out, spun it half around and stuck it back in.
Just a shot of the horn parts inside the steering wheel.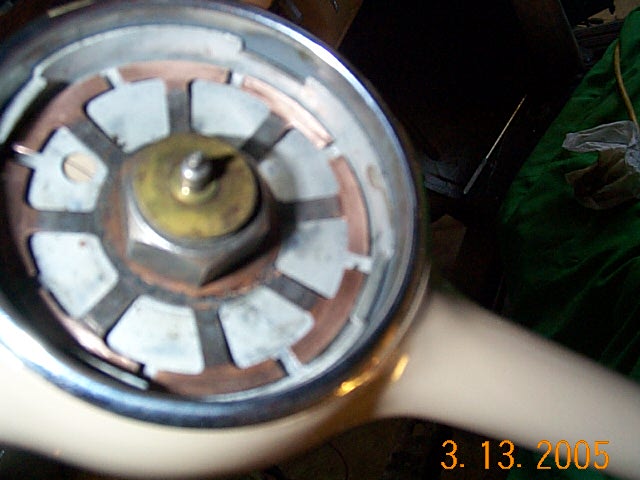 Bottom of horn button.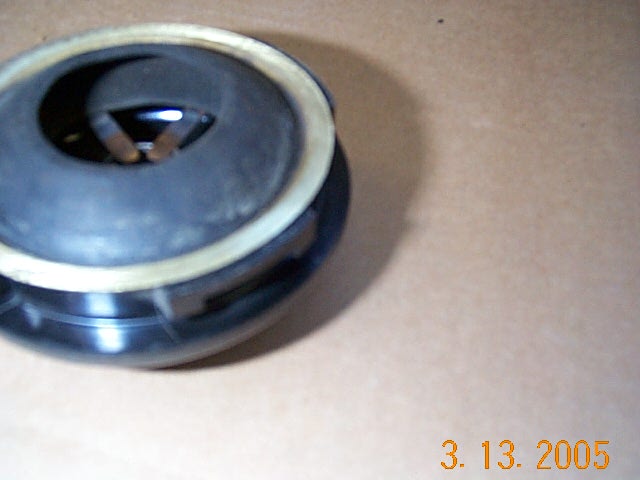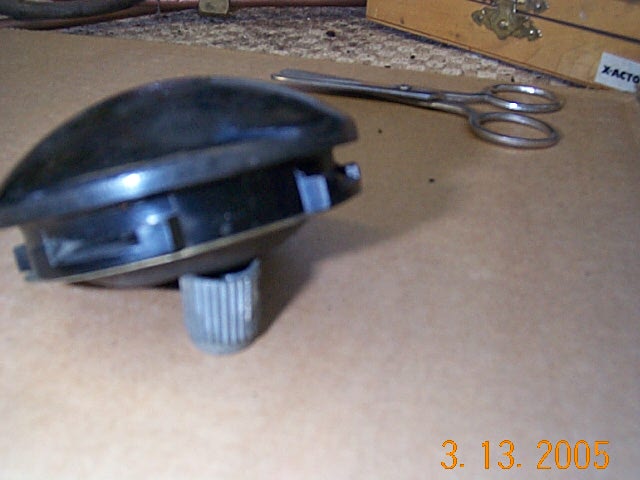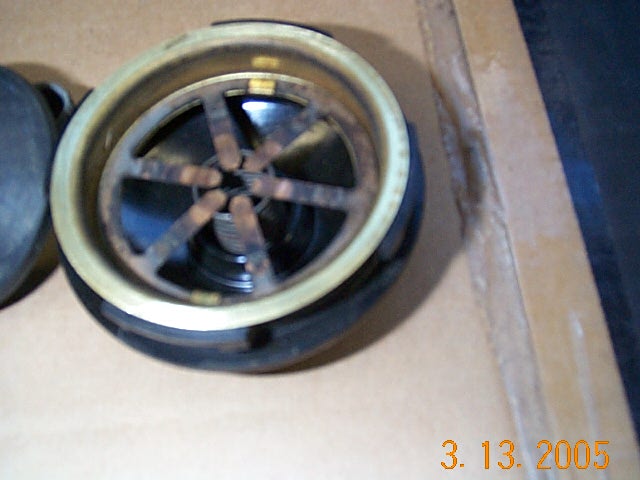 Jan 22, 2005. Drivers side inter splash apron finished and installed. Horns and coil hung.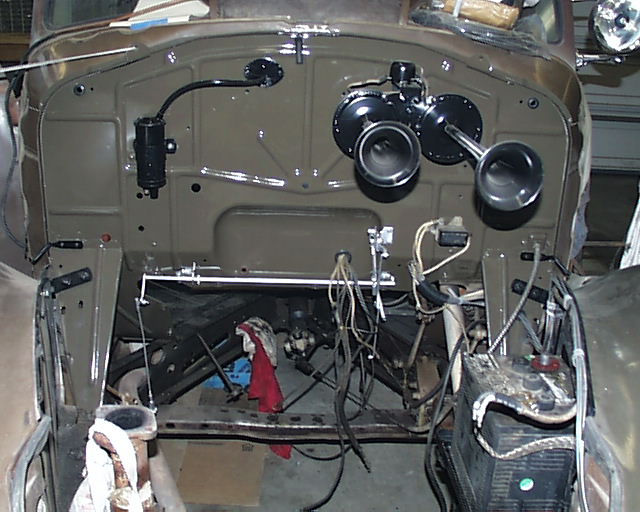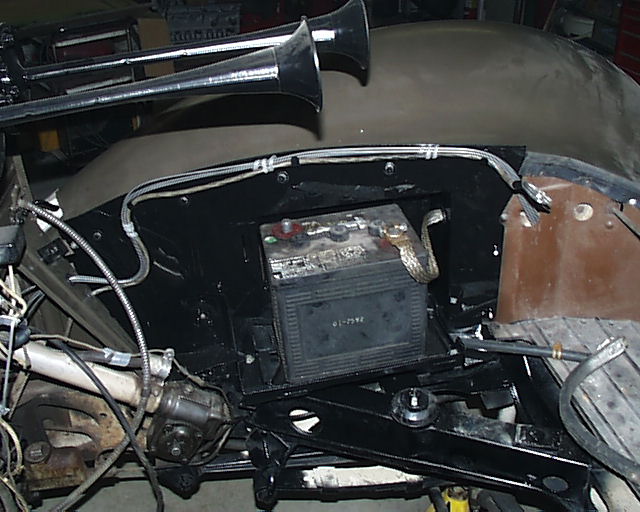 You can register original (for the year) License plates in Montana and these are going on the car. An original with orig. paint.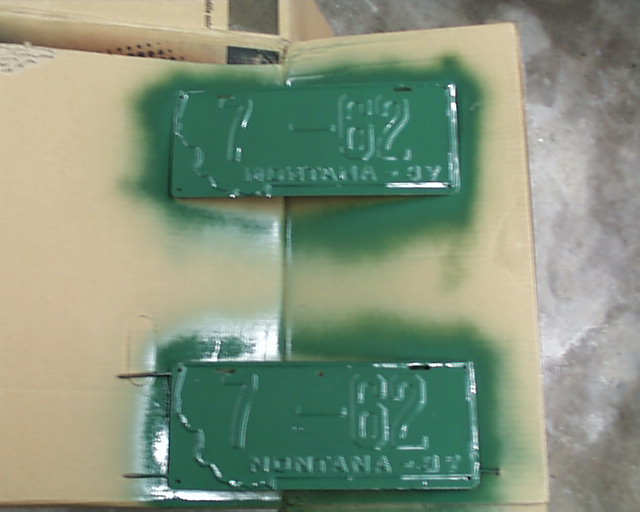 Fresh firewall. You can see the Heater factory mount holes. Assembling the Throttle Linkage.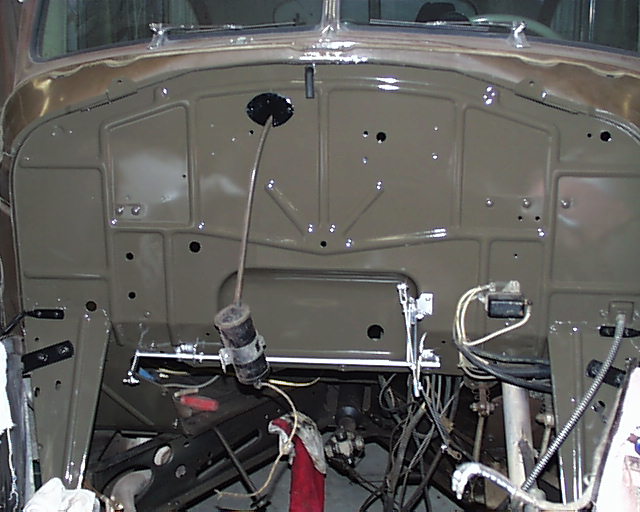 Moving to a later aluminum manifold and 2 BBL Carburetor with automatic choke.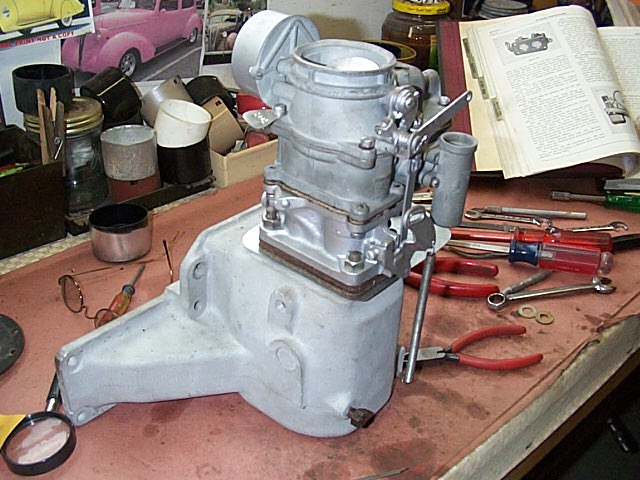 What I didn't figure on was the air cleaner bore being different.
So I resized the mount on the base of the air cleaner. I had to go bigger, duh...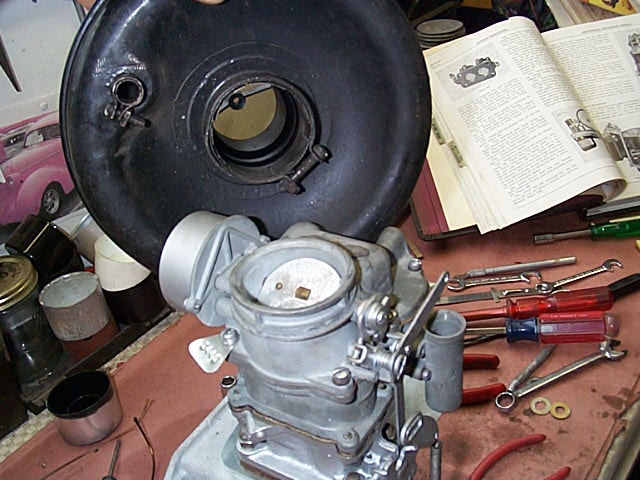 There is a reason I took a picture of these pans, I think it is the Square buldge right side right pan.