Just ton's of Terraplane pictures. Click on any to see larger.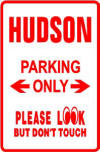 Willy

1998-2005
Saifon

Hudson fans.
2004 work.
The retainer lip on the upper trunk board.
Backup light and extra capacity trunk. Driving lights, Fog lights.
Switches for the lights.
Spot light, Model A hood holder with extended arms ( I recommend this highly).
Original coil with switch cable mount on top.
Doing the headliner replacement.
I had it in the alignment shop and took some underside photos.
First go around with the engine. New cam, valves/job and lifters.
I have since lost another non-metal cam gear and finally installed an aluminum one. I found out why dealers didn't do many of these, they transfer valve train noise like the rods are all going to come through the side of the block.
There is a 1936 2 door here in Kalispell Montana.
Testing out the new fender skirts.
Did a complete sanding of the roof and acid etch, then seal. It was rustier than I thought.
This is Al Corbin's Coupe from Woods Bay Montana.
He was the owner of my Terraplane. It is on display at the Miracle of Montana Museum in Polson Montana.
These are of a DeSoto Airflow but I liked the light brackets
I have this on the Terraplane.
Other cars I find interesting.


This is what it will look like. This is the color I will be painting it. Acorn tan.