Rebuilding a Trico Vacuum Wiper Motor
Through the windshield frame style with long shaft.
This is a through the windshield frame, replace the hand wiper, wiper motor
It is a manual override type. Notice the lever on this picture.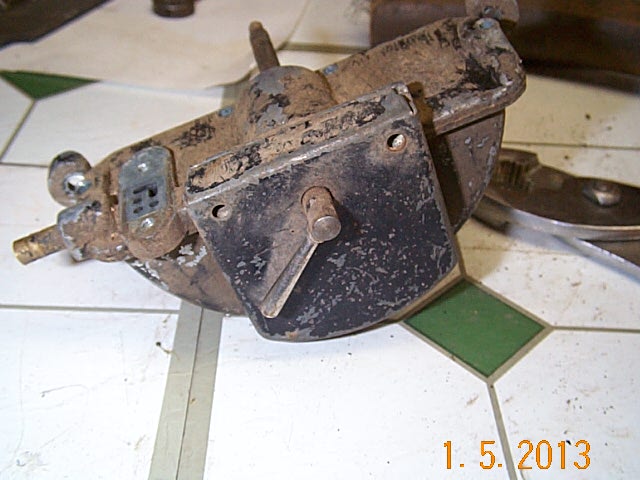 Switch.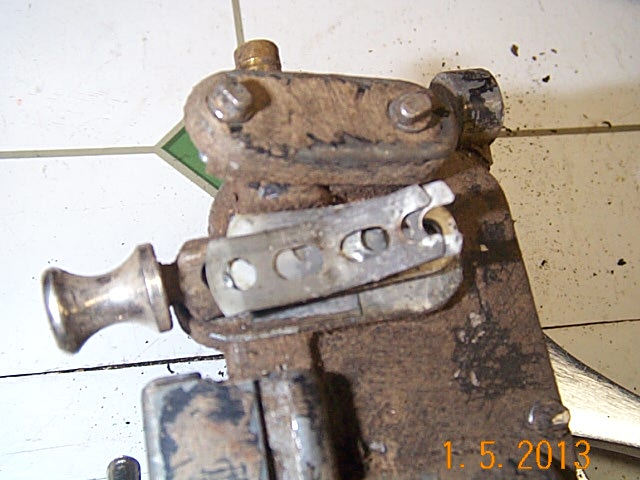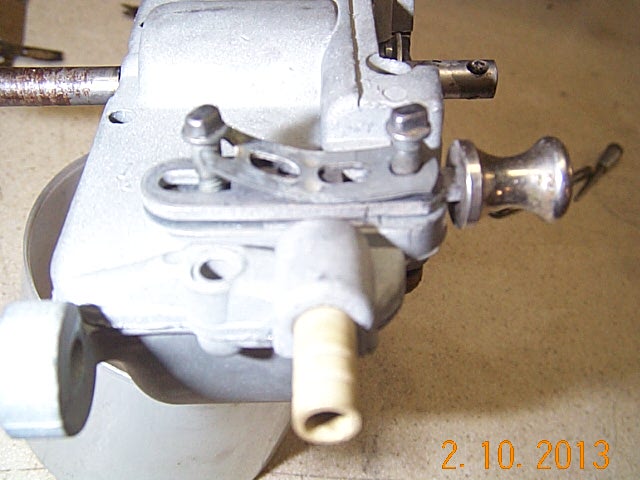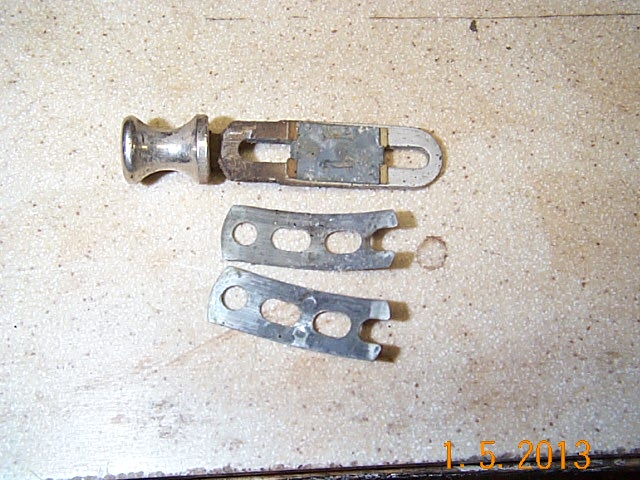 The flapper was in good shape. The housing only needed to be polished.
I had to change the round leather shutoff seal.
I used a standard rivet then used silicone to seal the hole.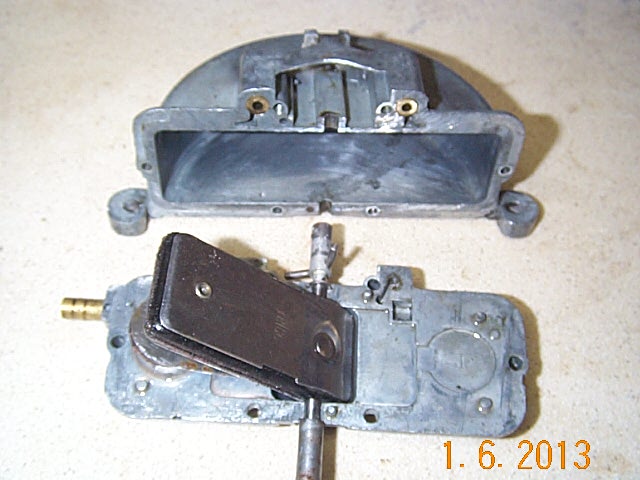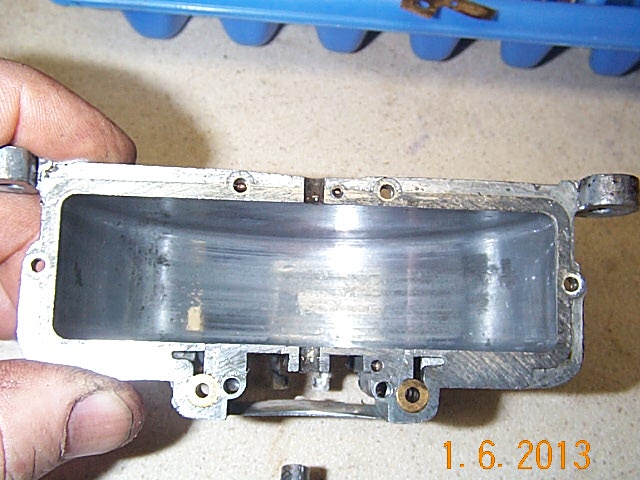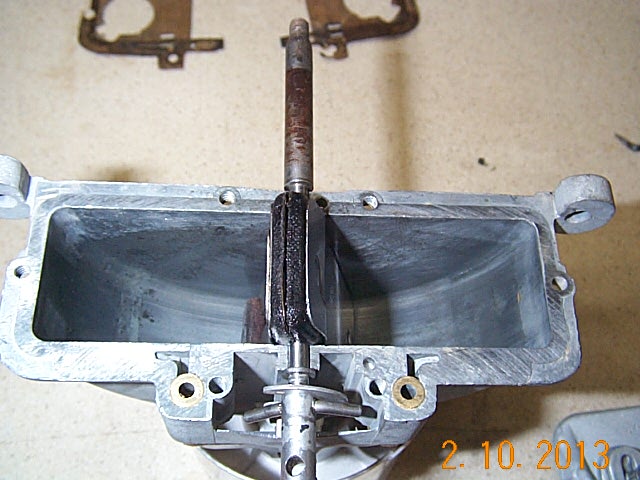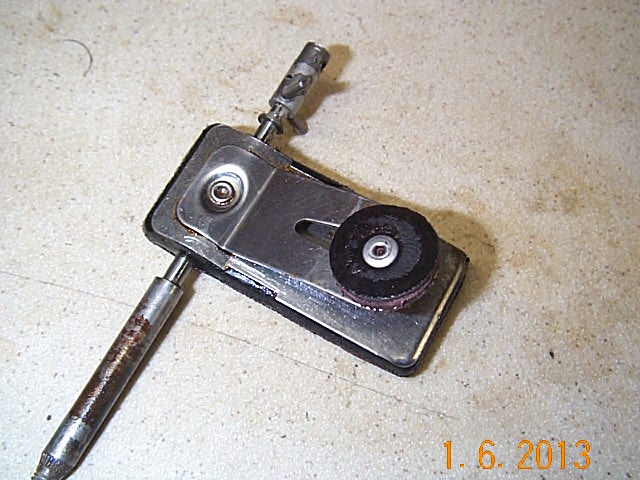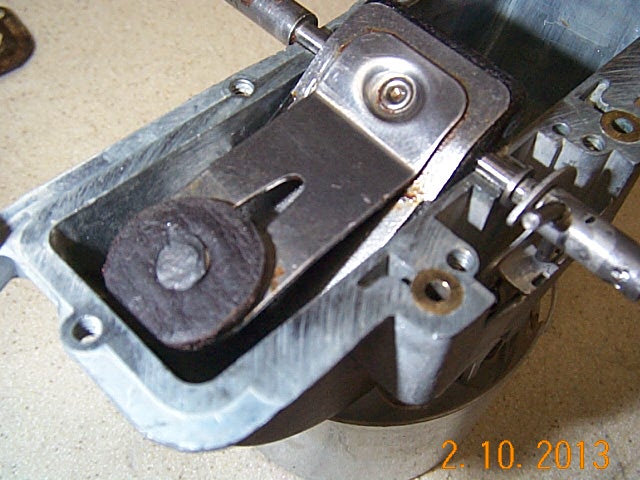 Assembling the valve linkage took a while to figure out.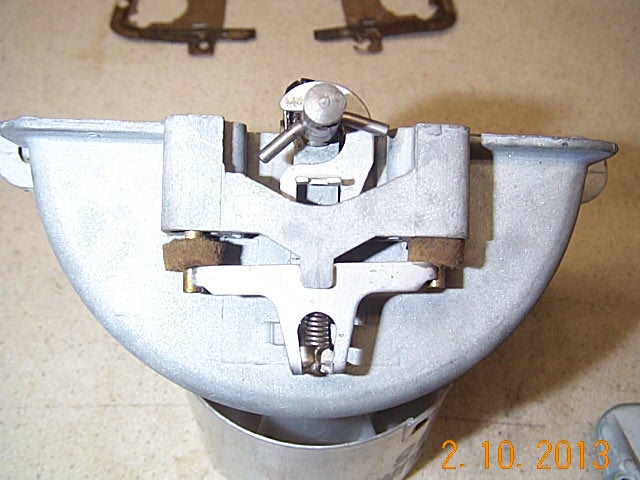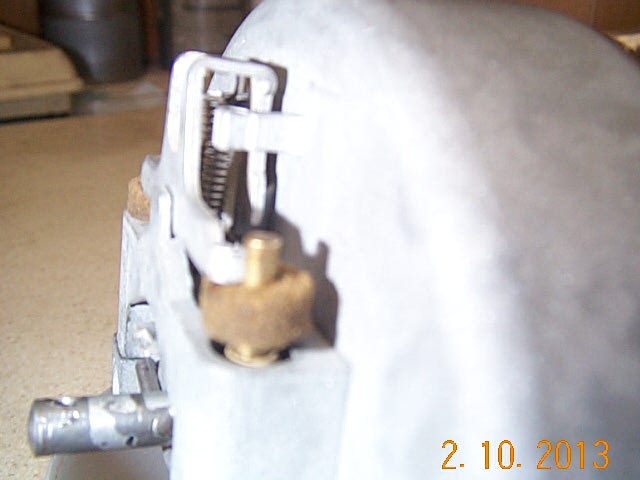 You cock the actuator as far to the outside of the shaft as possible then fit the cover in place.
It fits up on the small casting on the cover you see below.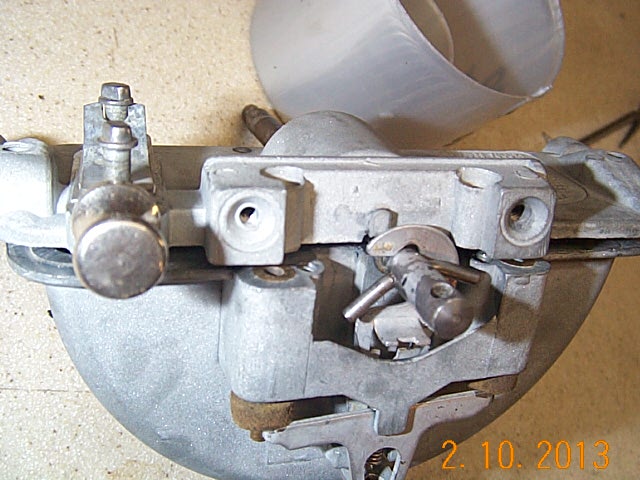 You bend the pins below to set the timming.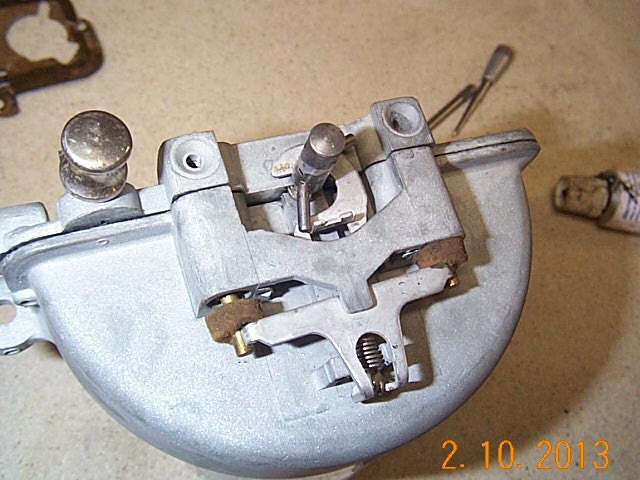 I did not use a gasket, I flat surfaced both parts and used 'Form A Gasket Sealant'.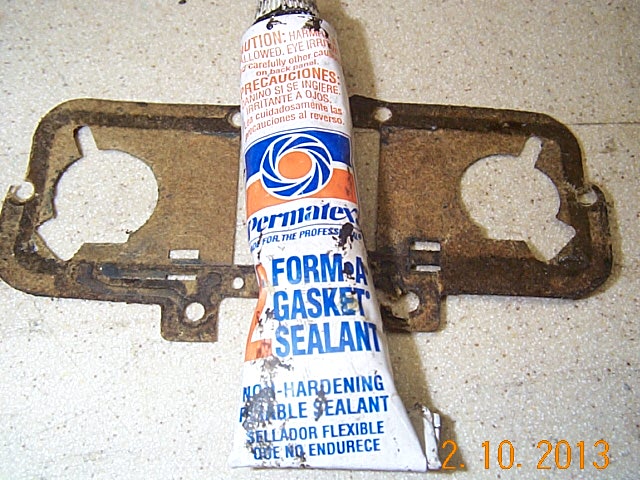 This is the switch cover. I use tooth picks to hold small items to paint.